Prices Winter
We have packages for the summer and winter. You can also choose options for even more adventure such as renting a fatbike or stay in a Tipi Tent.
Prices are VAT included
Winterpackage
Accommodation 7 days / 6 nights (wifi, bedlinnen and towels included).
Guided snowmobiletour 3-4 hour (including winteroveralls, winterboots, helmets coffee/tea)
Guided huskytour 4 hour (including winteroveralls, winterboots, helmets coffee/tea)
Guided snowshoetour 2-4 hour (snowshoes, walking sticks, coffee/tea)
SEK 12.500,- per person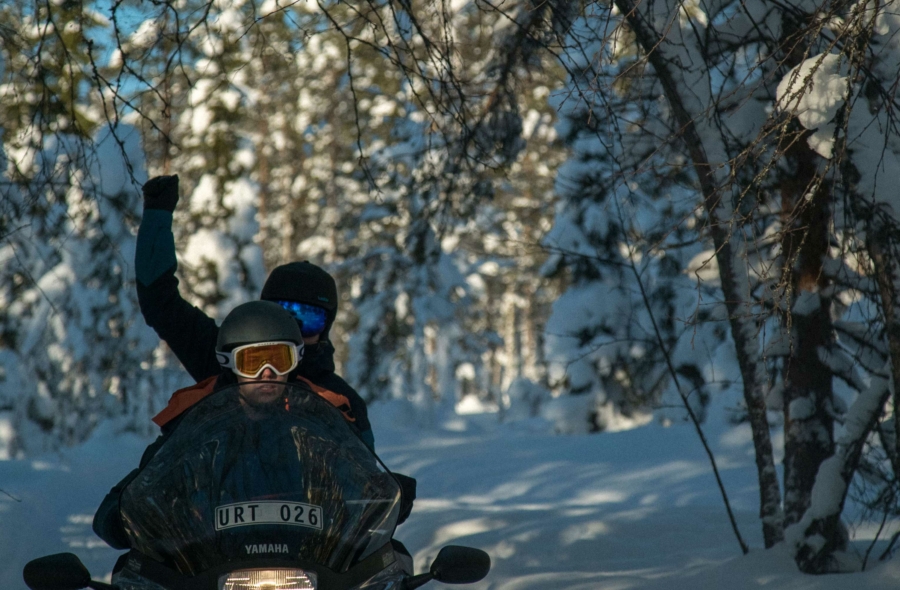 Optional
Pick your travel options to your liking.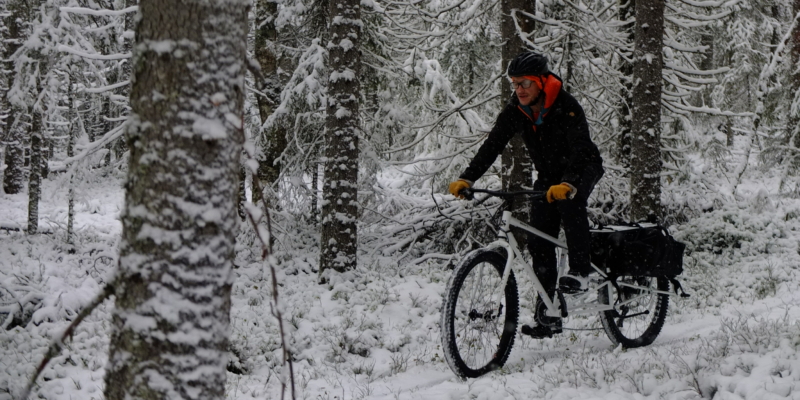 Renting a Fatbike
If you would like to explore and be active you can choose to rent a fatbike. The bikes drive really well over the hard packed snowmobiletracks, a perfect activitiy for a few hours out.
Renting: Fatbike SEK 200/hour per bike
Guided Fatbiketour: SEK 1500 p.p for 4 hours.
Northernlight Tour
The northernlights are a beautiful phenomenon that occurs regularly in the area of Rentjärn. We can show you the northern lights at the most impressing viewpoints in the neighbourhood. There will be plenty of time to make pictures or video's.
Northernlight tour: SEK 500 per person for two hours.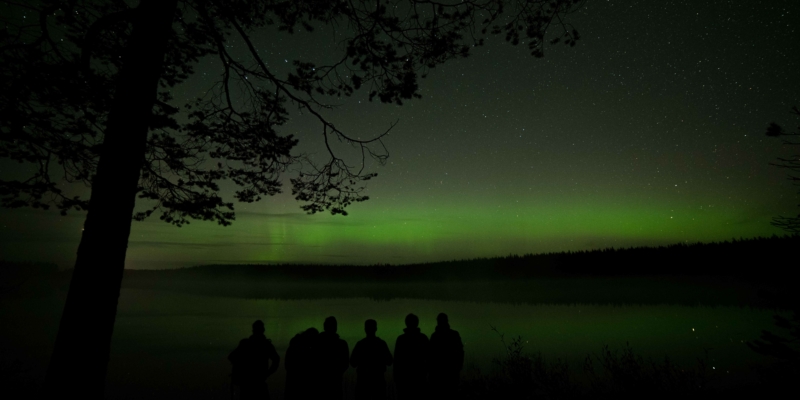 Other options
Experience a night in a heated tipi. Included are a Tipi, woodburner, wood, sleeping bag up to -25C, air matras.
The possibility to book a transfer from and to the airport and activities.
Breakfast SEK 75 per person per breakfast.
The possibility to extend your stay or change activities, this will have effect on the price.