Flashback of our first year in Swedish Lapland
Flashback of our first year in Swedish Lapland
A year ago we (Alex, Dalila and our two daughters) moved to Swedish Lapland. Our goal is to live here and enjoy the nature the outdoor life and of course to let our girls grow up with all this.
In the Netherlands we lived in an apartment without a garden and when you stepped out of the house you had only one meter till the road…that was not our ideal situation with two small kids.
When we bought the cabins (stugor) to rent out we also looked for a house nearby. We found this lovely villa where we live in now. Up on the hill with the forest just behind the house and a wonderful view.
This first year we have been renovating mainly. The cabins where white, but now they are painted traditional Swedish red, also the inside changed nicely. We worked hard on learning the Swedish language and got to know our neighbours and some nice friends.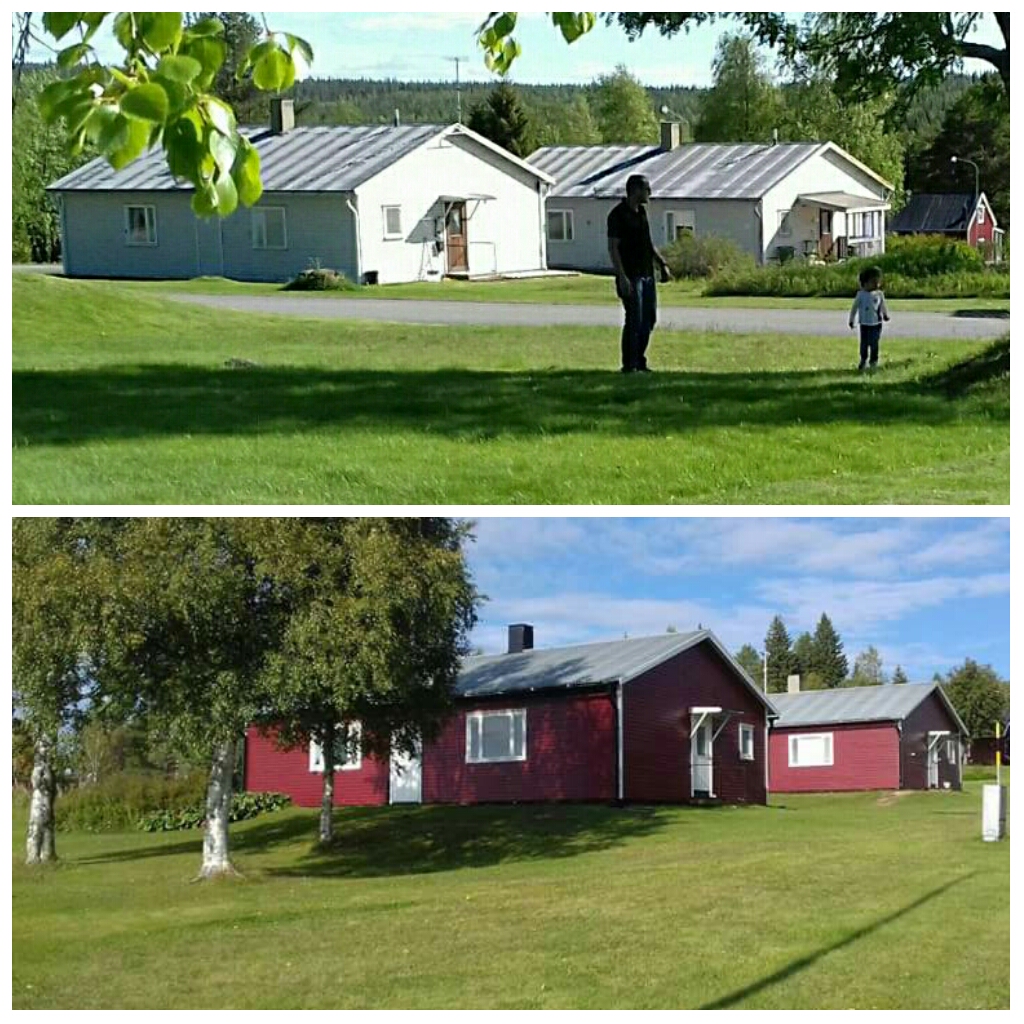 We have also learned a lot about the seasons and everything that comes with it. That snowfall can be a lot!! Past winter Alex had to go out twice on one day to clear the driveway with the snowblower. But also that the sunshine can be very warm (25 degrees in the sun) even when there is still snow!
We work hard and we come short in time, but we love it here and we enjoy it all every day!!