(Fly)fishing
Flyfishing is a perfect way to spend time here in Lapland with countless lakes and rivers
Fly fishing
At this moment we are working on partnerships with third parties that organise flyfishing tours. We offer accommodation and will take you to the best locations for flyfishing in Lapland.
In this area we have the rivers Vindelälven, Malån, Skellefteälven that are perfect for flyhishing. There are more than enough lakes to go fishing, the nearest lake is found at circa 200m from the accommodation.
Are you interested? Let us know we want to talk to you.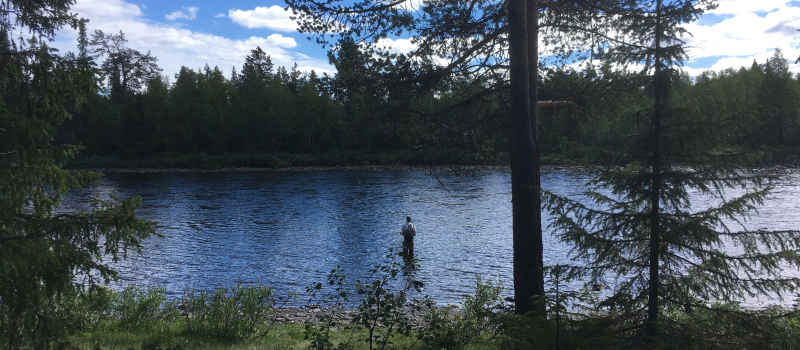 The surroundings
The accommodation is situated in a small village called Rentjärn. The village is surrounded by forrests and multiple lakes. This spot is ideal for fishing or enjoying nature. The nearest lake is about 200m from the accommodation. The nearest small stream for flyfishing is about a 15 minutes drive. The most common fish in this area are trout, salmon, pike and perch.